Tulum
Located on the Riviera Maya, a 90 minutes' drive south of Cancun, the sleepy little village of Tulum is quickly finding its way onto the map. Not so very long ago, Tulum and her fabulous beaches, was a secret paradise shared mostly by word of mouth amongst the international backpacker crowd making their way through southern Mexico on their way to or from Central America.
Today the backpackers are finding the rustic cabañas that were scattered along the beach, are being upgraded or replaced by eco-friendly resorts full of savvy vacationers looking for a get-a-way experience without giving up all of the conveniences. In addition to the cabañas of the eco resorts, parts of the area is transforming into more and more upscale residential areas with vacation villas where no creature comfort is left behind.
Tulum normally refers to Tulum Pueblo (town) which is the center of commerce for the area located about a mile back from the ocean, plus the stretches of beach from the Tulum ruins south to the entrance to the Sian Kaan biosphere, plus the tranquil Soliman and Tankah bays to the north of Tulum Pueblo.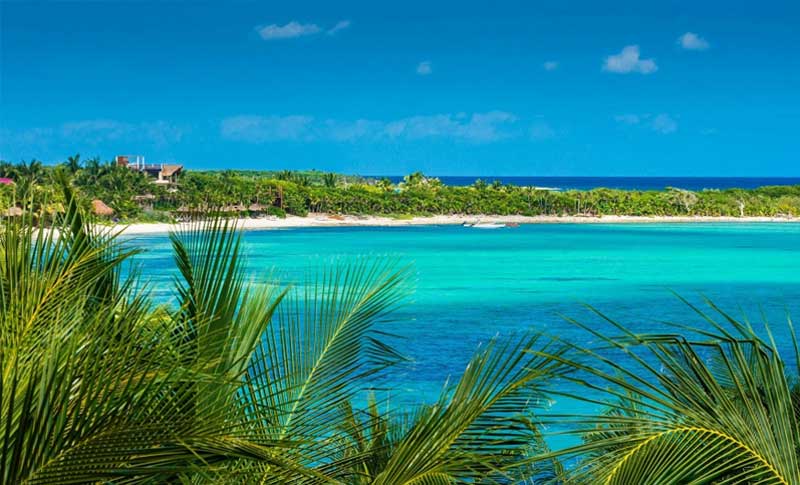 Soliman Bay on the Riviera Maya is a gated residential community on a gorgeously private and quiet bay just a short ten minutes' drive north of Tulum Pueblo. The bay is shallow, bordered by soft white sand, and protected by an outer reef so the water is normally calm. This makes it an ideal environment for kayaking and snorkeling.
The bay offers two restaurants, one on the north and another on the south end of the bay, but no other commercial activity. This restriction, the gated entrance and the owners resolve to respect the environment, ensures a high level of privacy and serenity. Just you, your family or friends, and a scattering of other vacation villas ringing the shoreline to share paradise with. If you can't de-pressurize here, you don't need a vacation, you need a prescription.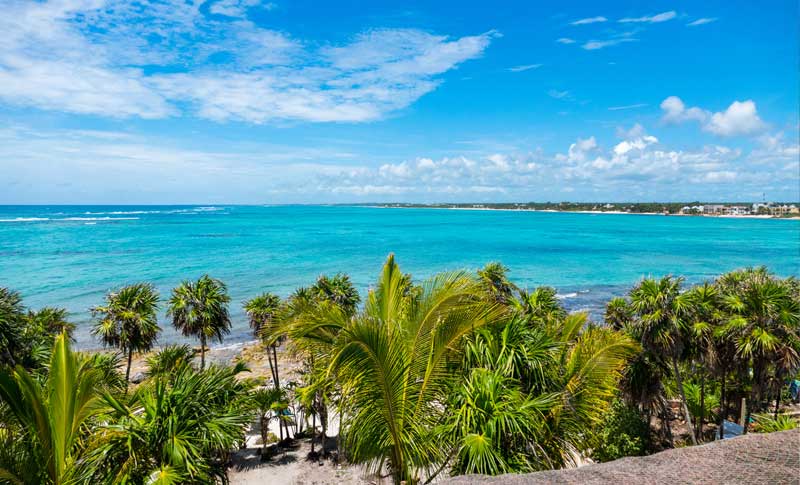 Tankah Bay is another one of those postcard perfect scenes right off the pages of a travel magazine. Along the shore of the bay, dug into the sand, is a little community of vacation homes, a couple of small restaurants, a dive shop and tranquility calling.
The backdrop to this postcard setting is a pristine mangrove jungle environment full of birds and tropical plants. Tranquil Cenote Manatee with its warm, crystal clear, fresh water, cuts into the mangrove and allows access to this special place to those who snorkel or swim.
Like all of the area, there are still some basic accommodations to be found but the areas growing popularity and the resulting escalation of property values is bringing more and more upscale accommodations to the bay and available for you.