Akumal
Akumal Mexico is a small, casual, beach community located along the Riviera Maya, 90 minutes south of the Cancun airport on a four lane divided highway. It is 30 minutes south of Playa del Carmen and 30 minutes north of Tulum, which puts it within easy access of all that the Riviera Maya has to offer.
Akumal or "Place of the Turtles" in the Mayan language, is so named because it is an important turtle nesting area. Established in the late 1950's as a little known dive destination, Akumal has matured into an unhurried and relaxed family vacation resort well known by the numerous American visitors who have been coming here to vacation for years. Many of those visitors have chosen Akumal to build a vacation or retirement home and now make them available as an Akumal vacation villa rental.
Akumal usually refers to the small residential, condo and all inclusive hotel communities of Akumal Bay, Half Moon Bay, Yalku Lagoon, Jade Bay, South Akumal and Aventuras Akumal. These communities are physically joined together by 5 exits off of the highway and socially by the small commercial center at Akumal Bay.
We have a small, hand chosen, selection of very special villa and condo vacation rentals available in the Akumal area of the Riviera Maya. Our Akumal vacation rentals are all oceanfront, privately owned, architecturally designed and uniquely furnished to meet the individual owners taste and needs. For these reasons, style, layout, finishing, size and price can vary greatly. If you are looking for a vacation rental on the Riviera Maya of Mexico and you desire a quiet, laid back place, yet centrally located to all that the area has to offer, then one of our Akumal area vacation rentals may be the perfect choice for you.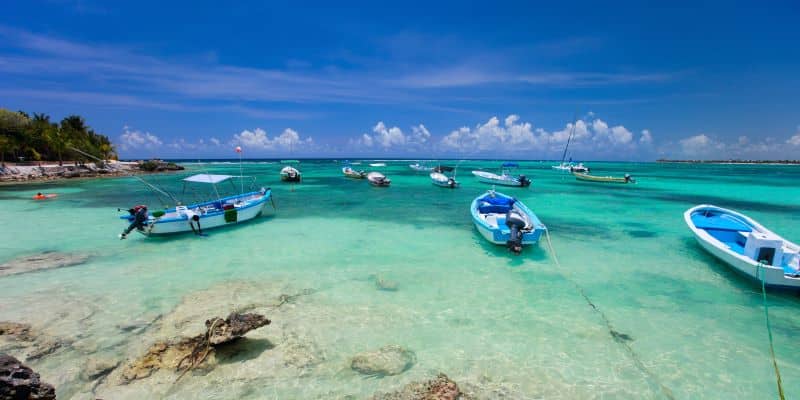 Akumal Bay is the heart of Akumal with a gorgeous, white sandy public beach. Part of the bay is covered with sea grass, which makes it a perfect habitat for turtles and a popular spot for snorkelers. The ecosystem is being monitored by the staff and biologists of the Centro Ecológico Akumal (CEA), located on the left side of the bay. Akumal Bay also hosts a small commercial center with a number of restaurants, some interesting boutiques, a couple of convenience stores, gym, internet cafe, ATM, tour company, two dive shops and fishing charters all located hear.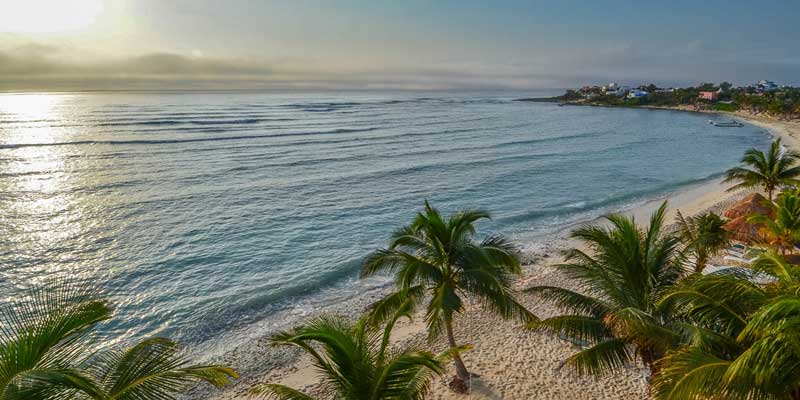 Half Moon Bay is a short walk to the north of Akumal Bay. The oceanfront between the two bays is a rocky shoreline that is home to a number of private oceanfront villas and condos. Half Moon Bay is protected by an outer reef making it ideal for swimming, kayaking and snorkeling out near the reef. The main part of the bay has a gorgeous sandy beach, while the outer fringes are rocky. There are a couple of good restaurants, a fun bar and a dive shop all located on the bay.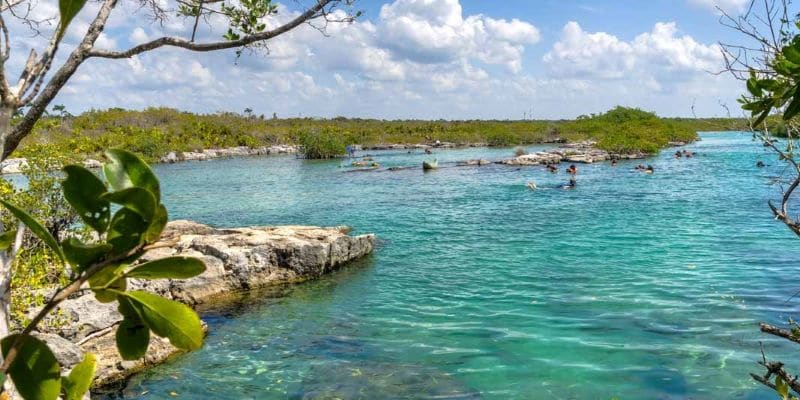 Yalku Lagoon is a protected inlet just a little further north past Half Moon Bay. It is a true snorkeler's delight. The majority of properties are located on the south east side of the lagoon where access is gained by driving past Akumal and Half Moon bays. On this side of the lagoon a couple of restaurants are located within walking distance to the properties. A new development on the west side of the lagoon is accessed from the highway to the north of the Akumal entrance.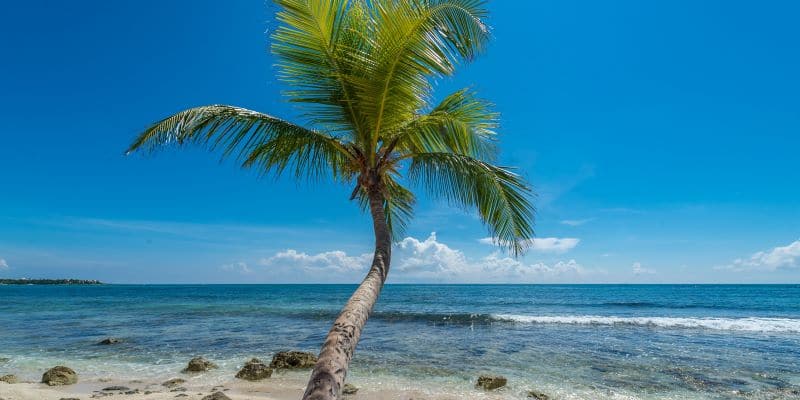 Jade Bay is still a relatively well kept secret, just south of Akumal Bay. This beautiful bay still has gin clear waters, incredible corals and colorful tropical fish life just waiting to be snorkeled among. The beach in front of the villas is a combination of sand and coral outcrops with the area to the south almost entirely sand. An outer reef provides protection making the bay quite calm most of the time. It is an ideal location for snorkeling and kayaking. While private and quiet, Jade Bay is only a short stroll along the beach to Akumal Bay, with shops and restaurants, diving facilities, and much more.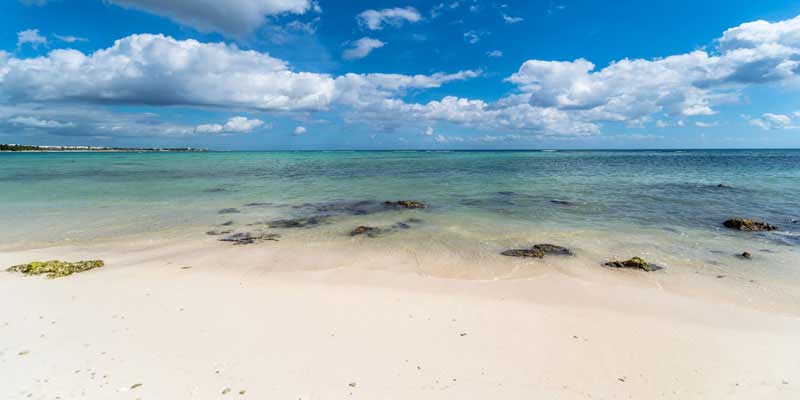 South Akumal is a gated community with a collection of approximately 25 private oceanfront villas running along a lovely white sandy beach, just a little further south from Jade Bay. Access is gained off of the highway just south of the entrance into Jade Bay. There is no commercial activity on the bay.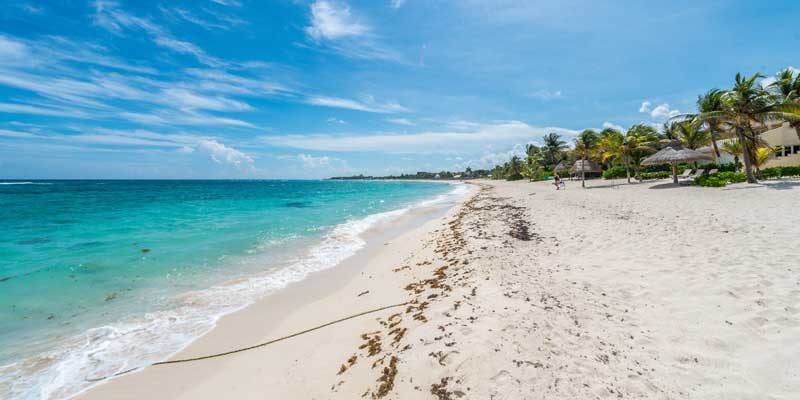 Aventuras Akumal is the next bay south of South Akumal. It is a wide, white sand beach with aquamarine blue water with sandy bottom, no turtle grass. On the bay there is a small collection of private beach front residences, a couple of smaller condos and the medium size Oasis resort hotel on the north end of the bay. There is a dive shop and small restaurant on the bay. Nearby is the Hacienda Dona Isabela shopping complex with a number of tourist shops and services. Across the highway is the Robert Trent Jones II designed Riviera Maya Golf Club.