Fishing Charters
The deep sea fishing is highly productive along the coast of the Riviera Maya. The powerful currents in the channel between the coast of the Yucatan Peninsula and the Island of Cozumel create the perfect habitat for all types of game fish, like Mahi Mahi, Sailfish and Marlin. Due to the unique topography with the big drop off within one mile from the coast, which parallels the coastline for miles in both directions, the main fishing grounds are reached within 10 minutes after departure.
Puerto Aventuras Marina is convenient located in the center of the Riviera Maya and the home port of many fishing charters. The marina has capacity for over 250 boats and attracts everything from small pleasure craft right through to 150 plus ft. luxury yachts. While there are always fish to catch, mid March through mid May is the bill fish season. It is during this time that you will find the Puerto Aventuras marina full of super sleek sport fishing boats from all over the Eastern seaboard. If you want to try your hand at game fishing, there are numerous charter boats available. Although bill fish are catch & release only, all other species like Mahi Mahi, Wahoo, Tuna, can be kept to eat. Wander along the marina walkways and feel free to check out the boats and chat with the crews as you explore this wonderful community. Our recommended fishing charters are listed below.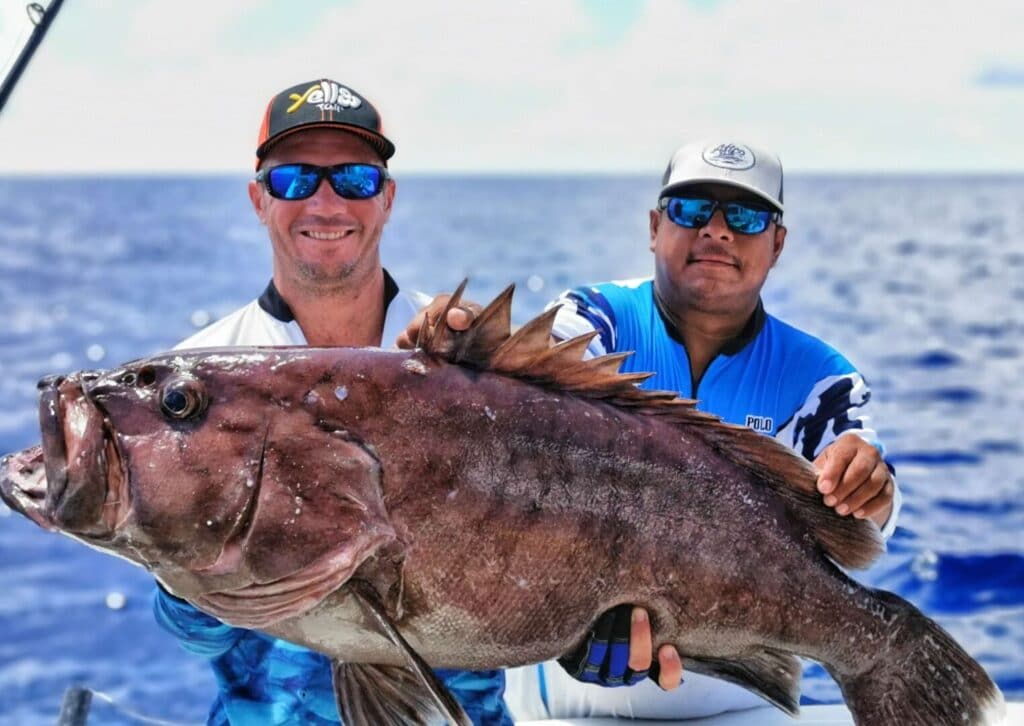 Tortuga Expeditions
We highly recommend Captain Ricardo Altrogge, who leaves from the Puerto Aventuras Marina with his 25ft Mako center consol boat called ''Tortuga''. This vessel is equiped with all necessary marine equipment to ensure a successful day on the water. Besides regular trolling, you can also choose for jigging and even sworfishing. Rickie is a very knowledgeable fishing guide and just a great guy to hang out with during the day. Captain and crew strive to deliver unforgettable trips, and look forward to seeing you on board soon!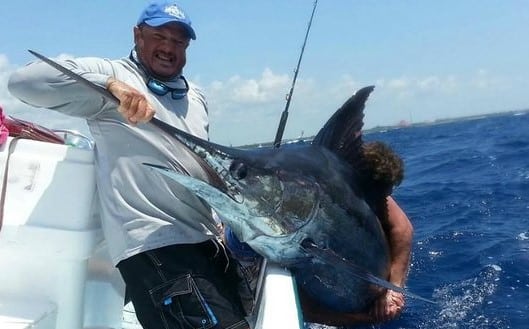 Roberto Navarro
Another great fishing guide is Captain Roberto Navarro aka 'Wearever'. Roberto is known in the area as The Jigging Master. He studied the art of high-speed and slow-pitch jigging and brought these techniques to the Riviera Maya, where he is considered the expert in jigging and swordfishing. Roberto is an excellent fishing guide and loves to share his passion with others. His boat is located conveniently in the Puerto Aventuras Marina.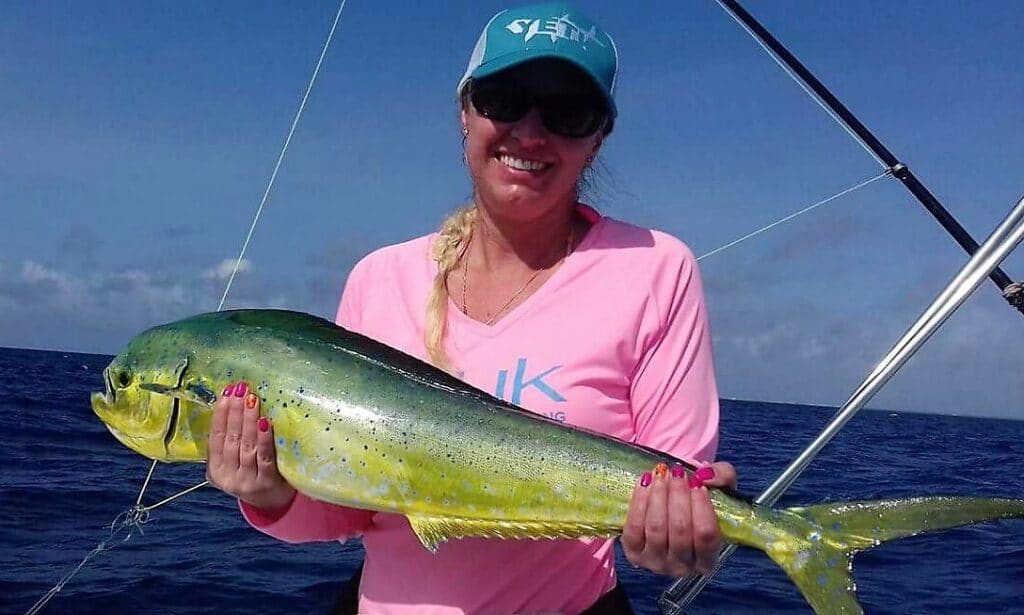 Fishing with Ivan
Fishing with Ivan has established over the last 10 years a highly credible reputation for providing excellent fishing charters with outstanding service and hospitality. Ivan's crew offers trolling, bottom fishing, speed jigging as well as family friendly fishing & snorkeling combo tours. Ivan is a member of Playa del Carmen's local fishing co-operation and his boat is moored in the center of Playa del Carmen. This location makes it a great option for a full day tour, including a visit to buzzling Playa after eating your catch of the day!
Boca Paila and Ascencion Bay, which are located in the Sian Ka'an Bioshere Reserve further south along the coast of the Mexican Caribbean, are known for world class flats and fly fishing. The Biosphere Reserve is a unique area with the Caribbean ocean on one side and the saltwater flats and estuaries on the other side. Wind protection is one of the great advantages of this area, where can be cast 365 days of the year at Bonefish, Permit, Tarpon, Snook, Jacks, Barracuda and Spanish mackerel among others. The best fishing flats are easily accessed by boat via the fishing services and lodges located in Boca Paila and Punta Allen near Ascension Bay. Boca Paila lagoons are a 50 minutes' drive from Tulum and Ascension Bay is another hour.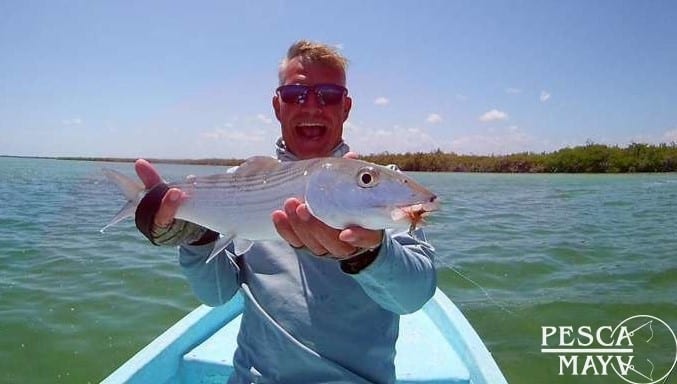 Pesca Maya
Pesca Maya started operations in 1996 with a Fishing Lodge in Ascension Bay, outfitting anglers to catch Bonefish, Permit, Tarpon and Snook. Through the years the lodge has gained reputation among fishermen all over the world, who are coming back year after year. Pesca Maya offers one day flats fishing excursions, including pick up service from the Riviera Maya.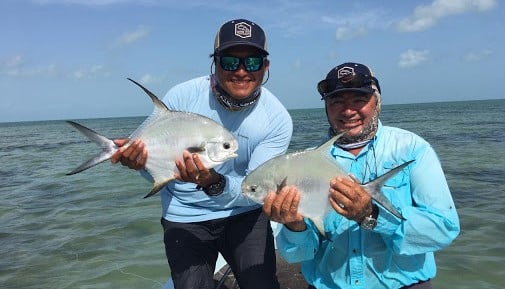 Victor's Fly Fishing Club  
Formerly known as Macabi March Fishing, Victor's Fly Fishing Club is operated by Captain Victor Barrera who specializes in fly and light-tackle fishing. Victor offers the opportunity to experience catching Bonefish, Permit, Tarpon and Snook in the warm, knee-deep, crystal-clear water of Ascension Bay. Experienced or first timers, this trip is great for anyone looking to fish in one of the most amazing fishing destinations in the world.