Chef Services
Try something amazing, Vida Caribe Rentals offers Chef Services just for you!
A Mexican cook or chef is available at most of the villas. In general each villa has made their own arrangements for this service. Some villas have chef service included in their rates. In this case it will be listed under the amenities. In case your villa does not offer any chef service or you are staying at a condo, we gladly set you up with one of our highly recommended chefs.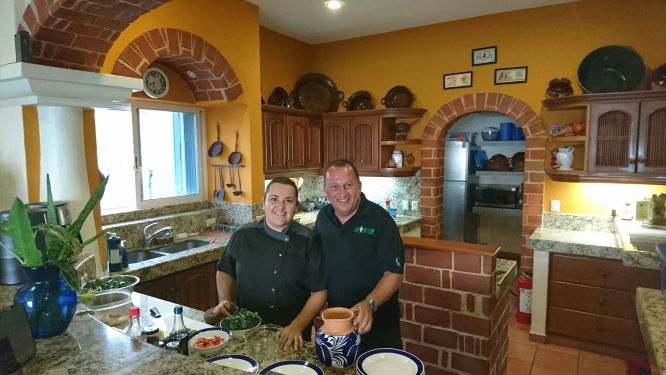 Chef Mariana
Professional Chef Mariana Bustamante and husband Arturo Valenzuela, who has been trained in the hospitality industry, bring with them a wealth of experience and a very strong desire to please guests with their culinary skills and guest services expertise. With a wide array of international and Mexican inspired dishes, exotic drinks, and mouthwatering deserts, they are looking forward to the opportunity to spoil you. Whether it is vegetarian, vegan or other special dietary need including picky kids, they are ready and able to accommodate you with a smile. Marina and Arturo's service includes shopping for groceries, serving and cleaning up afterwards.
Chef Martina
Chef Martina is a German of long time residency here in Mexico. She has owned her own restaurant and cooked for many of our guests over the years. Tina offers a wide range of international dishes, including some delicious Mexican, and is flexible to special dietary needs. She is available on a weekly basis or for individual meals. Tina has a selection of 'regular' meals but also does elaborate meals with numerous courses for more discerning diners, a memorable evening, or that special event. Her service includes doing the shopping, preparing the meal(s), serving and cleaning up afterward. Besides personal chef service, Tina also offers private cooking classes, which can be done at your vacation home.